Scouts BSA Outdoor Adventure Weekend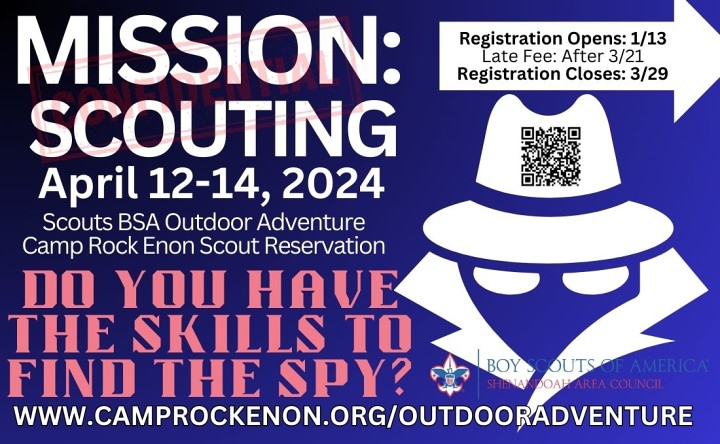 This is a UNIT activity. The Scout must register to participate in this activity with their troop, 2-deep leadership is required. Camp overnight in one of the campsites at Rock Enon, bring your own tent(s), sleeping bags and other camping gear. Cook in your campsite using food, equipment and gear that you bring or purchase an OPTIONAL Meal Service ticket to eat in the camp dining hall (additional fee). Meal tickets must be purchased at the time of registration for the event, no walk-ins to the dining hall will be permitted.
Cowboy Action Shooting is available to any Scout age 14+, MUST HAVE SIGNED CONSENT FORM (available in for Forms appendix of the Activity Guide)
Scouts can also check out various activities at our shooting ranges including cowboy action shooting, climbing and rappelling on the natural rock faces at camp or blacksmithing basics. Plus, new Scouts will have the opportunity to work on some of their Tenderfoot requirements. Space is limited, so register early.
Scouts BSA Outdoor Adventure Weekend: April 12, 2024
Registration Opens: January 13, 2024
Late Fee Begins: March 22, 2024
Registration Closes: March 29, 2024
Scouts BSA Outdoor Adventure Weekend April 12, 2024 to April 14
| File Name | Description | |
| --- | --- | --- |
| Scouts BSA Adventure Weekend 2024 | Flyer for the 2024 Scouts BSA Adventure Weekend at Camp Rock Enon | Download |